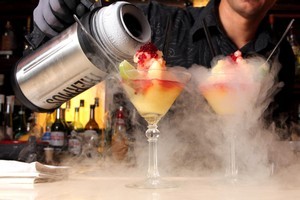 An Auckland bartender will be mixing with the world's best after winning a place at the international Cocktail Apprenticeship Programme.
James Goggin has beaten 236 others to become one of only 50 bartenders selected through a rigorous application process.
He will work with the biggest names in mixology during a five-day festival of cocktails, cuisine and culture in New Orleans.
Mr Goggin is the first New Zealander ever to be selected, and won based on his cocktail recipe submission and answers to a series of questions indicating his level of experience.
His employer, the owner of downtown Auckland's Suite Bar David Hawk, is very proud, saying the venue always strives to raise the bar in creatively serving good food and beverage with individual personality.
He says Suite couldn't be more thrilled for its bartender.
- Newstalk ZB