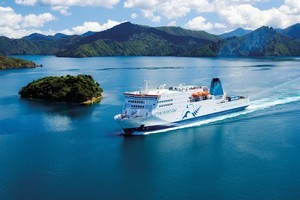 Interislander says it has been forced to cancel 10 Cook Strait ferry crossings this week due to bad weather and staff illness.
Sailings on the Kaitaki ferry from Wellington at 8.25am and Picton at 1.45pm have been cancelled until the end of the week after several of the ship's masters fell ill, Interislander general manager Thomas Davis said.
The illnesses were not related, he said.
Strong southerly swells have also caused delays.
"We appreciate that this disruption is bad for our passengers, and our freight customers. We apologise for the delays, and we are working as hard as possible to ensure that those delays are as minimal as possible," Mr Davis said.
The Arahura ferry will take extra passengers to accommodate those on the cancelled services, he said.
- NZPA