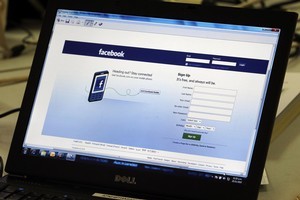 A security guard who issued a threat on Facebook in response to a Herald story raising questions over Rugby World Cup security faces an investigation by his employer.
A posting from the guard on the social networking website said: "The guard that spoke to the media ... shut your mouth! Or it will be shut for you!"
The posting was linked to the Herald story reporting complaints from staff of Darien Rush Security, which included not being paid.
The company disputes the claims.
The workers' union, Unite, has also expressed concerns about training and licensing of security staff.
Darien Rush Security has a contract with the Auckland Council to manage security outside Eden Park and other facilities during the Cup.
It is also contracted by Eden Park to provide security within the stadium.
The firm said the guard who posted on Facebook was one of its workers.
Chief operating officer Jason Brott said yesterday the man had been spoken to and had removed the posting from Facebook.
"This was a personal comment and absolutely did not reflect the views of Darien Rush Security. [The firm] does not support this type of behaviour."
Asked if the guard would be disciplined, Mr Brott said: "[The firm] will be addressing the matter in accordance with its internal employment process."