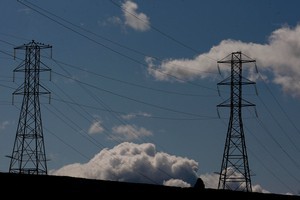 More than 1200 people made complaints about their electricity or gas companies in the 2010-11 financial year, an 85 percent increase on the previous year.
The Electricity and Gas Complaints Commissioner Scheme provides a binding recommendation to companies which have not been able to resolved complaints themselves.
Commissioner Judi Jones said the increase in complaints reported was a result of increased awareness of the scheme's existence. Inquiries to the scheme increased by 177 per cent, to 3258, in 2010-11.
Ms Jones expected the Electricity Authority's promotion encouraging people to switch companies to get the best deal for power might lead to more inquiries to the office as people paid more attention to their bills.
"The scheme became the approved scheme for the industry on 1 April 2010. That means all electricity and gas companies have to join, and they all have to provide information about the scheme to their customers," Ms Jones said.
Complaint facts for 2010-11:
* there have been 3258 inquiries;
* there have been 1210 complaints;
* 40 per cent of complaints were about billing;
* 19 per cent of the complaints were about customer service;
* 95 of complaints were about electricity; and
* more than 98 per cent of complaints were settled by agreement between the parties.
Of the 12 final recommendations made by the scheme, nine were upheld and three were not upheld, Ms Jones said.
- NZPA