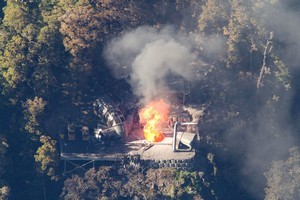 Re-entry to the Pike River coal mine is scheduled for Tuesday.
Receivers Pricewaterhouse Coopers say final preparation work will begin on Monday and will involve gathering equipment and confirming safe gas levels.
Entry through the Sea-Container or air lock will occur on Tuesday.
Mines Rescue staff will install a monitoring point and build a temporary seal about 100 metres into the mine.
There will be two teams of five Rescue staff and they';ll work in two hour blocks.
The re-entry work is a continuation of the Mine Stabilisation work, which has been ongoing since the mine was handed to receivers in January.
- Newstalk ZB