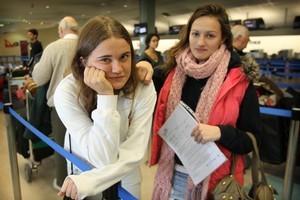 The volcanic ash cloud that's disrupted flights is still hovering over New Zealand.
Civil Aviation Authority meteorology manager Peter Lechner says its height has reduced to 18,000 feet because of a deepening depression in the Tasman Sea.
He says the ash cloud is still covering the whole of the country, but is expected to slowly move off from early this evening.
Peter Lechner says while the ash could is lower, aircraft can still fly under it, but it's up to individual airlines to decide whether to do so.
- Newstalk ZB