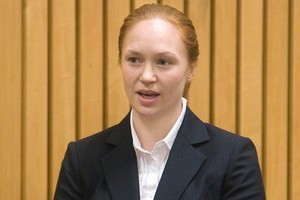 A woman accused of skipping the country with her partner after Westpac accidentally deposited $10 million into his account has moved closer to a trial date.
A pre-trial hearing for Kara May-Jo Hurring, 32, was set down for July 22 at a callover hearing at Rotorua District Court yesterday.
Hurring faces 24 money laundering charges and joint money laundering charges with former partner Hui "Leo" Gao, involving amounts ranging up to $500,000.
They are also charged with stealing $6.78 million.