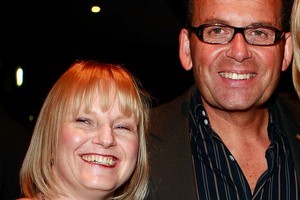 When Paul Henry returns to the airwaves next month he will have his woman at his side.
Henry's partner Linzi Dryburgh has landed a new role as technical producer on Radio Live.
Her 1pm to 7pm shift covers Willie Jackson and John Tamihere's show and Henry's drivetime slot.
MediaWorks' Rachel Lorimer said it was an "interesting coincidence" that Dryburgh's role came up at the same time Henry was appointed.
Dryburgh has worked for MediaWorks for seven years. She will have no control over the content of Henry's show. He will answer to Mark Wilson, editorial producer of the drive show.