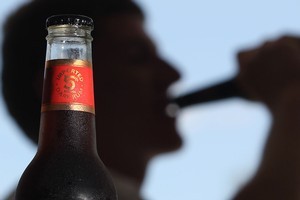 King's College chairman Peter Ferguson has questioned why the drinking age was lowered to 18, saying raising it would help improve the problem of youth drinking.
His comments came after school student David Gaynor died following Saturday night's school ball at Eden Park.
The 17-year-old had been placed into a "withdrawal room" for intoxicated students before his father was called to collect him early from the ball.
Mr Ferguson said teen drinking was "an issue that we as a nation - and I'm talking about New Zealanders, not in my capacity as having involvement with the school - should be extremely concerned about."
Mr Ferguson believed lifting the drinking age would help parents deal with drinking issues as the access to alcohol was too easy.
Do you agree? Should the drinking age be raised? Send us Your Views: