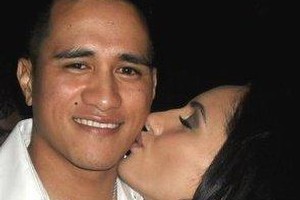 The former partner of shamed pop star J Williams claims she has become the victim of cyber-bullying since speaking out about their violent relationship.
Williams and Larissa "Leo" Brown split in March while she was in labour with their son, Ryder Leo. Two months later, Williams revealed he had been abusive towards Brown and would seek counselling.
Brown, 26, said she had received emails from friends alerting her to abusive comments posted on Facebook, including one that threatened her with "the bash".
She said: "It's quite heart-breaking when you see it from people who were your friends."
Williams said he knew nothing of any bullying but would look into it.