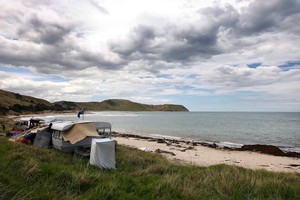 Freedom camping legislation is being described as the moral panic of our time by the Greens.
The Government has labelled the Greens hypocrites for not supporting a bill which introduces fines and other measures to combat the freedom camping problem.
The tourism industry was already working on some changes so MP Kevin Hague believes the legislation is heavy-handed and unnecessary.
"I wonder if the freedom campers of today are the boyracers of yesterday," he told Newstalk ZB. "We know that there's a widespread concern about the issue and this bill gives Government the appearance of doing something about it."
- Newstalk ZB