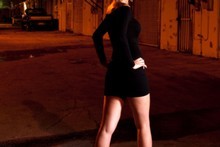 An Auckland brothel which withheld the passport of a Malaysian sex worker is now being investigated for hiring women on student visas.
A Vietnamese 28-year-old on a student visa to study English at AIS St Helens was found working as a prostitute at the brothel.
The student visa officer at AIS St Helens, Christine Graham, said she was told two weeks ago of the student's infringement and had terminated her enrolment. An Immigration NZ source said the central Auckland club was being "very closely monitored".