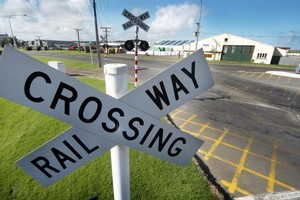 KiwiRail says it doesn't have enough work to justify its current staffing levels.
The company has announced up to 70 jobs will go from its sites in Dunedin and Wellington and from the design team.
KiwiRail CEO Jim Quinn says future contracts for new trains and carriages have been given to overseas firms, reducing the need for the current number of workers here.
"We have a very finite amount of money and we need to make sure we buy the most we can and unfortunately we';ve been unable to be price competitive with manufacturers who have massive scale plants and massive buying power," he told Newstalk ZB.
Mr Quinn says New Zealand doesn't have the capacity to build the required number of new trains quickly and cheaply enough.
He says the size of the Hillside, Dunedin workforce has always fluctuated according to the amount of work available, and in recent years it increased to build carriages for Auckland and Wellington metro services.
He says that work is now complete and the workload for the remainder of the year is greatly reduced. About 40 staff will be made redundant out of the total workforce of 172 there.
KiwiRail says to grow revenue, it must also purchase new trains and carriages from overseas rather than build them here.
Greens co-leader Metiria Turei blames the move on Transport Minister Steven Joyce's decision to allow a $500 million contract to build new carriages to be tendered overseas.
She says if it had stayed here, Kiwi workers would have jobs.
But Mr Joyce says it's not the Government's job to dictate how a Crown company does its job.
"We're all looking to provide Kiwi jobs where we can but we can't place requirements on KiwiRail that we don't place on any other New Zealand company."
Alliance Party spokesman Trevor Hanson says local workers are suffering from bad free-trade policies.
"We would like to see the Government come out now and guarantee that a major proportion of this work would go back to the workers that should be doing it here in New Zealand," he told Newstalk ZB.
Mr Hanson says KiwiRail doesn't need to look overseas, as New Zealand has the capacity to build the number of trains required.
Firms from South Korea and Spain are instead vying for the contract.
- Newstalk ZB