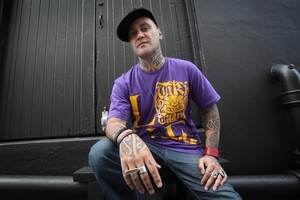 The case against musician Tiki Taane, charged with disorderly behaviour likely to cause violence after singing an anti-police rap song, has been adjourned until next month.
Taane was arrested in Tauranga early on Sunday, April 2, after his performance earlier at Illuminati nightclub. The SunLive website reported he began singing a rap song with the lyrics "f*** the police", at the same time Tauranga police officers were carrying out an inspection of the nightclub.
His case review hearing was scheduled for yesterday in Tauranga District Court, but Taane will now appear on July 25.
His lawyer, Bill Nabney, indicated Taane hoped to get the charges dropped.
- NZPA