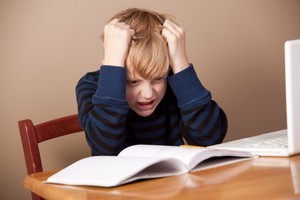 Christchurch schools are having to cope with a growing number of cases of anti-social behaviour in the classroom in the wake of February's devastating earthquake.
School principals say they are seeing outbursts of aggression and high levels of stress anxiety among children as they struggle with aftershocks and changes in their lives, The Press reported.
Schools counsellors are being kept busy dealing with children affected by the quake.
Shirley Intermediate School principal Geoff Siave said he had seen an increase in argumentative behaviour and minor feuds.
"The stress is lying just below the surface. Our teachers are being vigilant."
Christchurch clinical psychologist Fran Vertue said the normal reaction to a threat was fight or flight, so when children were irritable, that could be driven by anxiety rather than anger.
Fights between school pupils sharing the same facilities has lead to an increase in police patrols during the changeover period at Burnside and Papanui High Schools.
Police say there has been an increase in disorder during the changeover but the schools are down playing the issue saying traffic is the main reason behind the patrols.
Burnside High School is sharing with Avonside Girls' High School and Papanui High School with Shirley Boys' High School following damage to the eastern school grounds in the February quake.
Senior Sergeant Paul Merrett said police had increased patrols during the changeover outside the schools to address minor disorder issues.
"The usual kid and boy stuff.
"A bit of pushing and shoving.
"There will be police patrols at both changeovers to keep a lid on any dramas that might unfold there," he said.
- NZPA, THE CHRISTCHURCH STAR