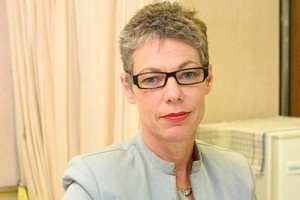 Lack of sleep is more likely to make children overweight than a poor diet or lethargic lifestyle, a study has found.
The long-term Otago University study is following nearly 250 children born in Dunedin in 2001 and 2002.
A paper in the British Medical Journal says the study found that each additional hour of sleep a night between ages 3 and 5 was linked to a reduced weight-to-height ratio at age 7.
"In a child of median height, this corresponds to a difference of 0.7kg at age 7. Our study shows a 61 per cent reduction in the risk of being overweight or obese at age 7 for each extra hour of sleep."
When aged 3 to 5, the children were sleeping for around 11 hours a day on average, measured by accelerometers they wore. The range between longest and shortest sleepers was more than three hours.
The sleep/weight relationship remained strong even after accounting for physical activity levels, diet, birth weight and maternal factors such as weight, education and smoking while pregnant - all factors known to affect a child's weight.
Previous studies have linked lack of sleep to child obesity, but this is the first time such a thorough and long assessment has been done, said one of the authors, paediatrician Professor Barry Taylor.
Almost a quarter of the Dunedin children surveyed were overweight by the time they were 7, he said.
"[But] how active you are actually seems to have no effect on whether or not you're overweight at the age of 7.
"The food that you ate had some effect, but actually the biggest effect was short sleep."
Professor Taylor said the amount of sleep a person got altered the levels of hormones controlling metabolism and appetite, hence, how much one ate. "We were surprised by how big a factor [sleep was].
"I was expecting the ... percentage of food eaten as vegetables and fruit would be more important and that activity levels ... would be more important."
Other research had shown that the amount of sleep both children and adults got had dropped significantly in the past 30 years, Professor Taylor said.
He blamed a "modern lifestyle", including electronic games and watching television.
Diabetes and obesity expert Dr Robyn Toomath said children's lack of sleep was probably due to regular bedtimes not being imposed rather than parents having to wake their children early to take them to daycare.
"I think parents are more permissive [now]."
She said earlier research had found that night workers, whose body-clock had been disturbed, tended to eat more.
Professor Taylor said trials were under way to see if teaching families how to deliberately increase their child's sleep could alter growth.
"All we can say at this stage is this looks like something that needs to be done."
- Additional reporting AAP