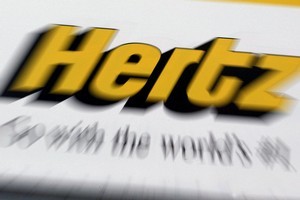 A Russian diplomat has claimed immunity after being made bankrupt for refusing to pay an almost $10,000 car repair bill on a rental car he allegedly drove into a river.
The bankruptcy which resulted from the unpaid bill to car rental company Hertz New Zealand was thrown out after the High Court at Wellington was made aware of Russian Embassy first secretary Valery Martynov's right to diplomatic immunity, The Dominion Post reported.
The court was made aware of Mr Martynov's position after he and a lawyer for the Ministry of Foreign Affairs (MFAT) sent a letter to the Official Assignee asserting his right to immunity.
The bill of nearly $10,000 came after Mr Martynov called Hertz New Zealand saying the Ford Focus, which he rented from their Invercargill office while on holiday in April last year, was "leaking and had failed".
After Hertz had the car towed a mechanic found the damage was consistent with the car being driven through a river.
When Mr Martynov did not pay the bill Hertz took him to the Disputes Tribunal which found the damage to the car was caused by him driving off road.
He was then declared bankrupt by the High Court at Wellington in March.
A spokeswoman for MFAT said the matter ending up in the High Court breached New Zealand's obligations under the Vienna Convention on Diplomatic Relation.
Mr Martynov refused an interview but said the story was "totally false".
Diplomatic immunity has been claimed in New Zealand before including when Sacha Macfarlane, aged 20, was killed on November 29, 1984 when Chilean diplomat Luis Felipe Lopez crossed the centreline of Old Hutt Road in Wellington and crashed head-on into the car she was a passenger in.
Mr Lopez had been drinking before the crash but was not breath-tested at the time because of his diplomatic status.
- NZPA