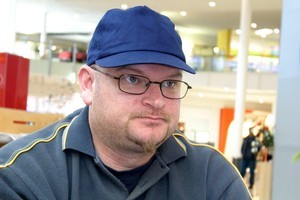 A rally to oppose the far-right racist views of Right Wing Resistance will not go ahead tomorrow after the organisers failed to get a council permit.
Susan Zhu, a member of the Auckland Council's ethnic panel who is promoting the rally, said the intended venue, Aotea Square, had already been booked for another event.
She said emotions against the Christchurch-based group were still "very high" and the organisers were looking at a July date for the rally.
Right Wing Resistance leader Kyle Chapman has said Asians "steal jobs" and "destroy white New Zealand culture and heritage".
Thousands had indicated on the Facebook site of organiser Michael Tsang they wanted to take part in tomorrow's rally to respond to the far-right group's flyer campaign in Auckland, which claimed an Asian invasion was taking place.
New Police Commissioner Peter Marshall is to meet key ethnic leaders this Saturday to address this and other concerns in their communities.
Meanwhile, the issue about whether to go ahead with the counter-rally is still being hotly debated and discussed on local Chinese media.
Some felt the rally would give "a bad look" to their community.
Sociologist Paul Spoonley said he was in "full support" of the counter-rally because it was "absolutely vital" for communities under attack to stand up for themselves.
"There's often a belief that Asians are compliant and easy targets, and anything the community can do to say 'no, we're not going to tolerate people who attack us' will send a very clear message.
"I agree with free speech, but I think anything which qualifies as denigrating others should be opposed.
"We should oppose it as a community and as individuals."