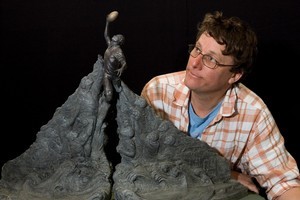 Weta Workshops co-founder and special effects wizard Sir Richard Taylor will be awarded an honorary doctorate from Massey University in recognition of his contribution to the film industry.
Sir Richard is a graduate of the School of Design at the former Wellington Polytechnic. He has been involved in the film industry and Wellington creative community for more than 25 years and has won five Academy Awards - four for his work on the Lord of the Rings trilogy and one for King Kong.
He will be awarded the honorary doctorate at a morning graduation ceremony tomorrow.
Sir Richard is currently working on The Hobbit movies.
- NZPA