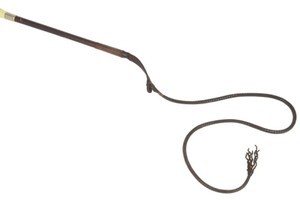 A man who suffered a vicious and repeated assault at the hands of his kidnappers for 24 hours was "extremely lucky" to get away, police say.
The 20-year-old man was kidnapped by three men on Sunday night and taken to a Wainuiomata property.
He was kept bound in a room and subjected to regular assaults which left him with lacerations to much of his body, puncture wounds, whip marks and burns.
Police said said the victim was able to escape his restraints when his kidnappers were out of the room.
He was discovered seriously injured on a suburban street yesterday and treated in Hutt Valley Hospital overnight.
Lower Hutt Detective Senior Sergeant Paul Borell said the man was "extremely lucky" he was able to escape.
"I hate to think what would have occurred.
"He was held for 24 hours. He wasn't able to move in his restraints. He was subjected to a series of assaults."
Three men, aged 20, 21 and 27, were arrested soon after the victim was found.
They appeared in Lower Hutt District Court this morning charged with kidnapping and wounding with intent to cause grievous bodily harm.
It appeared the alleged kidnapping and assault was drug-related, Mr Borrell said.
Though such severe assaults were rare, they were a reminder of the dangers of drug offending, he said.
"It doesn't happen often. But it does happen from time to time.
"This should act as a serious reminder to anyone involved in drug-related offending, given the risk of underlying violence associated with such illegal activity."
Mr Borrell said no-one else was being sought in connection with the incident.