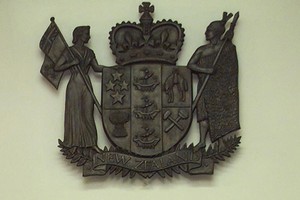 A former MP played a part in a fraudulent money-go-round involving children's books, a Serious Fraud Office prosecutor has told a judge.
The former MP, whose name is suppressed, is on trial in the Auckland District Court with three others accused of involvement in a swindle involving hundreds of thousands of dollars between 2003 and 2005. Delivering his closing submissions, prosecutor Mike Ruffin said the former MP and another accused, Robert Briggs, arranged for a charitable trust, the name of which is suppressed, to enter into arrangements for the supply of children's books by a company owned by the former MP.
The trust was told it would be charged the net cost of the books plus 20 per cent, and that it could apply for a grant from a trust managed by Briggs, which operated gaming machines and distributed money raised by the machines.
If the grant was not made to the trust it would not go ahead with buying the books, Mr Ruffin said.
The application for funding was made by the trust to Briggs' trust, and funds were obtained.
Payments totalling $491,121.98 were subsequently made by the charitable trust to the companies controlled by the former MP.
The licence held by Briggs' trust did not allow it to make grants of gaming profits to any party which would result in commercial advantage to any gaming machine sites or to any other party.
Mr Ruffin said the payments retained resulted in a commercial advantage, either directly or indirectly, to the former MP.
Defence lawyers are due to present their arguments tomorrow in the trial, which is being heard by Judge Roderick Joyce.
- NZPA