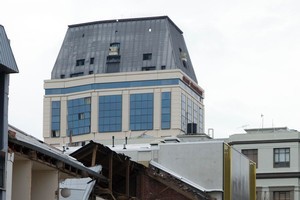 Further details around the demolition of Christchurch's Hotel Grand Chancellor are expected to be unveiled this week.
The 26 storey building is on a noticeable lean following February's earthquake.
General manager Frank Delli Cicchi says he believes the contractor will be announced in the next few days.
Tenders were lodged about five weeks ago.
It's believed the demolition work will take a number of months regardless of the contractor.

- Newstalk ZB