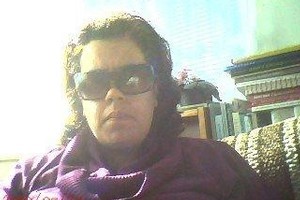 The woman dubbed the Facebook Predator will face questioning by police on fraud and computer-related charges - and could be the focus of an education campaign.
Police sought legal advice on how to handle the case of Natalia Burgess, 27, who has used the 10 false online identities to lure teenagers into internet relationships.
The advice suggests Burgess could be charged under fraud or computer-crime laws.
Burgess became the focus of police inquiry about two months ago after it emerged she had been engaging teenagers over the internet using a string of false personas.
The Herald on Sunday then revealed a mother blamed Burgess for her son's suicide after he was dumped online - and another woman tried to kill herself after being told an online friend had taken her own life. It later emerged the "friend" was a fake identity created by Burgess.
Senior Sergeant John Robinson said a strong positive message was developing that would help keep people online safe. He said he was speaking with police headquarters and internet safety groups about using the case to educate parents and teens on social networking.
Burgess was placed in the care of mental health services with Counties Manukau District Health Board on Monday.