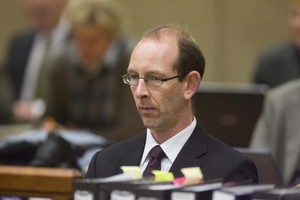 David Bain will speak at an injustice conference in Perth next year in his first public appearance since he was cleared of the murder of his family.
Mr Bain was found not guilty in a second trial for the 1994 murders of his family after spending 13 years in prison.
He will speak at the International Justice Conference - which will be held in March next year in Perth - joining other speakers who have been unjustly imprisoned.
These include Rubin 'Hurricane' Carter, Lindy Chamberlain-Creighton, Paddy Hill and Gerry Conlon.
Organisers of the inaugural International Justice Conference say the event is designed to "highlight the downfalls of our justice systems and, in doing so, help pave the way for a greater number of wrongly accused prisoners to be freed from their prison cells".
Mr Bain was convicted of the 1994 murders of his parents and siblings and spent 13 years behind bars, before he was acquitted and a retrial was ordered.
In June 2009, after a retrial that lasted three months, Mr Bain was found not guilty.
- Herald Online