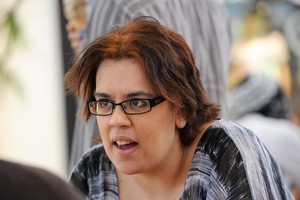 Facebook predator Natalia Burgess said last night she did not feel responsible for the suicide of a man dumped by her online persona.
"I don't know how you can blame someone for suicide," she said.
But Burgess did express remorse for the death of Peter Russell.
She said she "broke down crying" when she heard he had died. But she then admitted continuing in an online relationship with Russell's 16-year-old brother for months after his death.
Burgess said she had been diagnosed with a "borderline personality disorder" and needed medication to keep it under control.
But she added she had not taken her medication for a period over the fake personas, and in 2009 was abusing illegal drugs. Now the allegations against her are even more serious as evidence emerges of the emotional manipulation used against those she targeted online.
Burgess said: "I probably did f ... k with his head for the five months we were going out."
Burgess also said she had been visited by police officers last Thursday. She said she was told she was a known sex offender and that she was being monitored.