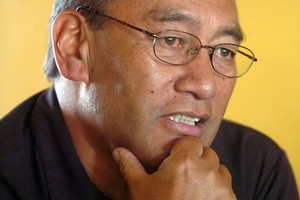 Hone Harawira's guest lecture at Auckland University tonight has been cancelled after threats of protest.
The controversial MP was invited to speak on the Foreshore and Seabed Act by the university's Maori Law Students' Association.
That sparked a protest movement against the MP, and reaction from his supporters, so the Law Faculty decided to can it.
Mr Harawira says he will speak at a marae instead.
"I'm disappointed that the Law School caved in to that but that's the pressure they're under I guess."
- Newstalk ZB