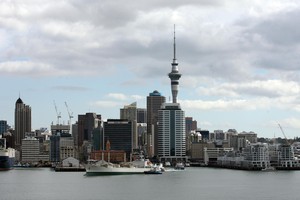 Auckland Council is paying almost $2 million a month to outsource planning work to private consultants - even during a slow period of construction, The Aucklander reveals today.
The community newspaper sought information on the amounts consultants had billed the council since it opened on November 1.
The council was unable to provide detailed information and asked The Aucklander for almost $3000 to pay for a person to spend a week compiling an itemised account of the work it has contracted out.
The paper has learned:
* The value of contracts let until March 31 in the planning department is $8.75 million - an average of $1.75 million a month.
* Other departments letting out significant contracts are regulatory ($3.02 million) and human resources ($442,000).
Deputy Mayor Penny Hulse is fuming about the cost of outside consultants. "I do think we need to hold [Local Government Minister] Rodney Hide and the Auckland Transition Agency to account for the rather large costs we are having to bear. We're over 100 planners short."
Previous councils across Auckland had about 10,000 staff which the Auckland Transition Agency attempted to reduce to about 8500 positions.
"We are sitting at around 7800-ish so there is still a shortfall of staff," Ms Hulse says.
She says the council is being criticised for a 4.9 per cent increase in rates while having to grapple with transition costs.
"People ... have forgotten that we've been saddled with all these costs. We're in here just trying to make this damn thing work."
In March the set-up costs for the Super City were estimated at $200 million. Ms Hulse said she was criticised for claiming the cost would be "upwards of $200 million".
"Rodney Hide has been saying $90 million but it's going to be a lot more than that. We need to sheet this home to the ATA and Rodney Hide."
Despite the $8.7 million injection of work from consultants, Auckland Master Builders Association president Darrell Trigg says builders report that little progress has been made in getting planning permits from the council.
Full story - The Aucklander, www.theaucklander.co.nz
For more articles from this region, go to The Aucklander