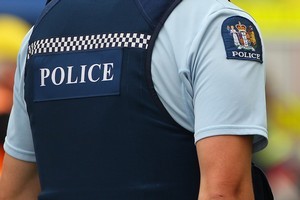 Neighbours of a woman shot dead at her Otaki home say a man was seen running from her house yelling that a person had been shot.
The 23-year-old died of gunshot wounds at Wellington Hospital yesterday morning, after being airlifted there in a critical condition on Sunday evening.
Police were called to the property shortly after 4pm on Sunday, after reports that a person had been shot.
A neighbour, who did not want to be named, said she was among several people who saw a man running down the driveway before authorities arrived.
"He said: 'She's been shot, she's been shot'!" the neighbour said.
"He [was] running up and down the driveway, pretty upset and what have you, screaming and yelling.
"Then I screamed out to my [relative] to get inside. Somebody's out with a gun or a rifle."
The neighbour said at that point, the man spotted a woman walking up the road and ran towards her, telling her to follow him.
"Then he ran down the road ... and he went up to her and said: 'She's been shot, she's been shot', then started running back towards the house.
"He looked back at her and said: 'Hey, she's been shot, she's been shot, come, come, come' and they both went up to the house."
Neighbours phoned police, who arrived shortly afterwards.
Neighbours said the woman and man - who are thought to be a couple - had been living at the property for only a few months.
They kept to themselves and the neighbour said they had at least one child.
"I can see the kids' toys in the bedroom window now. There's definitely a child - maybe two," she said. "It's just freaky. You just don't expect this to happen on your street."
Police yesterday launched a homicide investigation after the woman died in hospital.
A 26-year-old man appeared in the Levin District Court yesterday, charged with murder and the unlawful possession of a firearm.
Both his and the victim's names have been suppressed.
Anyone with information should contact Levin Police on (06) 366 0500 or Crime Stoppers on 0800 555 111.