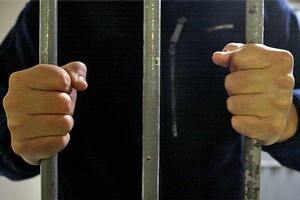 Peter Holdem, who abducted Christchurch girl Louisa Damodran as she walked home from school, throttled her and dumped her body in a river, has had his parole denied, with possibility of parole postponed for at least two years.
Holdem, 54, has been in jail since being convicted of murdering six-year-old Louisa near Christchurch in 1986.
At the time of the murder he had just been released from prison for the abduction and attempted murder of a 10-year-old girl.
Holdem appeared before the Parole Board on April 26. He was previously denied parole in May last year after being prevented from applying again for three years in 2007.
The board's convener, Judge David Carruthers, said the victim's family remained distraught and in terror that Holdem might offend again.
"They are seriously concerned about their own safety as well. In short, they do not believe he had made any changes yet, that he is safe to be released and they oppose his release."
Though Holdem was described as a very compliant prisoner, he was also described as being at very high risk of further sexual re-offending, Judge Carruthers said.
Holdem had now been transferred to a different prison where special psychological treatment might be available.
"It is not likely that Holdem will be released from prison within the forseeable future and everyone acknowledges the work which he must do...He is keen to get on with it. He knows it will be long-term and that there is much work to be done."
Parole was denied and a postponement order has been made for the next two years.
- NZPA