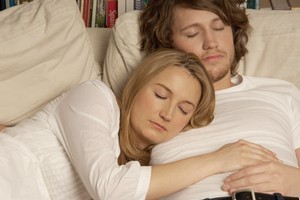 Government drug-buying agency Pharmac is to fund another drug to treat New Zealanders suffering from narcolepsy.
The five-year cost of funding Modafanil is estimated to be about $950,000.
It will be available from May 1 to treat narcolepsy, which causes people to be excessively drowsy during the day or to fall asleep unexpectedly.
The condition was typically treated with a stimulant drug and about 200 New Zealanders already received funded Methylphenidate or Dexamphetamine for narcolepsy, Pharmac's medical director, Peter Moodie, said.
"(However) clinical trial results show that, for some people, Modafanil can be a more effective treatment than other stimulant drugs, so this is a useful addition to funded treatments," he said.
Pharmac would fund Modafanil as a second-line treatment for narcolepsy, which meant people had to try a stimulant drug treatment before becoming eligible for it.
Dr Moodie said up to 85 people would be eligible to receive funded Modafanil and that number was likely to increase.
- NZPA