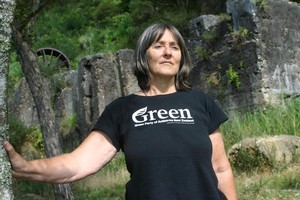 The Ministry of Health needs to sit down and talk with families who are caring for their disabled relatives rather than dragging them through the courts, the Green Party says.
The ministry has spent $1.075 million in the past five years fighting court action by seven families who say they should be paid for looking after their disabled relatives.
The High Court late last year backed a Human Rights Tribunal ruling which said a ministry policy to pay carers only if they were not related to the patient was discriminatory.
But, on April 6 the ministry filed a notice of appeal against the High Court decision, which will take the dispute to the Court of Appeal.
Green Party disability spokeswoman Catherine Delahunty told NZPA the money spent by the ministry was "ridiculous".
"The Government is spending all this taxpayers' money dragging seven families through the courts.
"What they need to do is sit down and actually find out the situation of these families, and others like them."
The ministry said it could cost up to $593m when the case went to the Human Rights Tribunal and High Court, she said.
"And it failed to persuade either one that it was accurate or even likely.
"Economist Brian Easton, who appeared as an independent expert at the Human Rights Tribunal hearing, said the maximum net fiscal costs would more likely be between $17m and $32m," Ms Delahunty said.
By continuing to appeal and keep it before the courts it was keeping people silent on the matter and was not the way to do it.
"It keeps families stressed and under pressure, it keeps the ministers from commenting on the guts of the issue.
"It's not fair, it's not right...it was an abuse of people's human rights."
Minister of Health Tony Ryall said he was advised there were "significant potential implications" from the High Court ruling which would take the case far wider than the health and disability sector.
"Which is why we are continuing the position of the previous government and why the Solicitor General decided to appeal the ruling."
He said he respected the significant and valuable contribution family carers made in the care of people with disabilities.
- NZPA