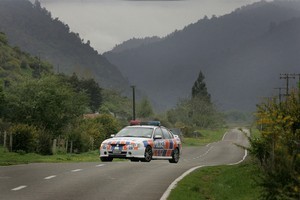 A hunter lost in the Urewera Forest for two freezing nights survived by sleeping in a hollow log and eating huhu grubs.
Brett Potter, a 45-year-old painter and decorator, was separated from a group he went hunting with on Saturday after he chased a deer.
Mr Potter spent three days and two nights walking through the bush before finding his way back to Makomako Hut on Monday, Rotorua Search and Rescue constable Colin Fraser told The Dominion Post.
"His survival is due to being well prepared for the conditions, carrying the right equipment and his extensive hunting experience.
"He was well-equipped with suitable clothing for the environment, along with a survival blanket, torch, firearm and a small belt bag containing other essential items including a map and compass," Mr Fraser said.
Mr Potter walked about 20 kilometres towards the hut and spent two nights sleeping in a hollow log.
"He was physically very tired. He told us all he had to eat were two muesli bars and huhu grubs he had found in the log he slept in."
Mr Potter rejoined his group to continue hunting for the remainder of the week. They are due out on Friday.
- NZPA