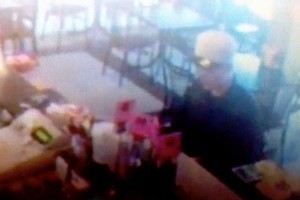 Thieves have stolen thousands of dollars given to an earthquake relief fund.
The money was in donation boxes placed at 185 Japanese shops and restaurants throughout Auckland.
At least seven boxes containing at least $3500 have been snatched.
"There are no words to describe how angry and disgusted we feel, but I am really sick in the stomach over this," said Japanese Society president Masa Sekikawa.
"What kind of human being can be so heartless as to take money meant to help people hit by a disaster who have lost their family, homes and everything they own?"
The remaining boxes collected more than $75,000, which will be given to the Japanese Red Cross.
At several businesses, including Bliss Reflexology in Crowne Plaza and Saika Japanese Restaurant on Wellesley St, security cameras filmed the thefts, and the images have been given to the police.
Other places from which boxes have been taken are the Daikokou Restaurant on Victoria St, Bliss Reflexology in Takapuna, the Kyo-ya Japanese Restaurant in Takapuna, the Iko Iko Japanese gift shop on Karangahape Rd and the Renkon cafe on Pitt St. It is not known if the thefts are linked.
"The Japanese here have been so touched by how New Zealand came to help our people during our most desperate time, and are really stunned to hear that there are people here who would steal donation boxes," Mr Sekikawa said.
Constable Nao Yoshimizu, Auckland central police station's first Japanese officer, said police had received several reports about the thefts and were investigating.
"We are reviewing the security footage and images provided to us by some of the affected business operators, but we really need help in identifying who these people are," he said.
More than 28,000 people are dead or missing and 150,000 are still homeless following Japan's March 11 magnitude 9.0 earthquake and giant tsunami.
New Zealand was one of the first countries to send a team to help after the quake and the huge tsunami it generated.
Damages caused by the quake and tsunami are expected to cost up to $300 billion.
Mr Yoshimizu wants anyone with information about the thefts to contact the police on (09) 302-6400.