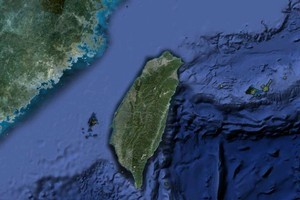 Taiwan wants a part to play in spreading the Chinese culture and language to New Zealand, amid reports of China's growing influence here.
Plans are under way for a Taiwan Academy to be set up to rival China's Confucius Institute in getting New Zealanders interested in all things Chinese, says Taipei Economic and Cultural Office director Carl Yang.
Mr Yang says the Taiwan Academy will teach traditional culture and script - the original version of the Chinese characters which is used in Hong Kong, Taiwan and many others places outside of China, including most local Chinese newspapers here - which was "superior" to the simplified Chinese characters taught by China.
"The advantage for those who can read and understand traditional script is that they can easily understand the simplified Chinese characters, but not the other way around," he said.
Mr Yang said if the academy takes off next year, it will be the first to be established outside of Taiwan or the United States.
"The academy brings the full Chinese history and tradition here, and this will help local Chinese understand their roots and let Kiwis appreciate the richness of Chinese history and culture long before the Republic of China."
China and Taiwan split amid a civil war in 1949, but China still considers Taiwan as part of its territory.
New Zealand ceased diplomatic ties with Taiwan in 1972, and recognises the mainland in its "one China" policy.
Since losing its United Nations seat to Beijing in 1971, Taiwan is left with just 23 diplomatic allies, mostly poor nations in Central America, Africa and the Pacific.
China's Confucius Institute, named after an ancient Chinese sage who stressed the importance of education, is spread over more than 80 countries. Among more than 500 institutes is one based at the University of Auckland.
It aims to increase the number of Mandarin language learners here from 10,000 to 50,000 by the end of 2011.
Taiwanese President Ma Ying-jeou, aware of Taiwan's limitations when announcing the launch of the Taiwan Academy earlier this year, said it would "compete with the mainland on quality, not quantity".