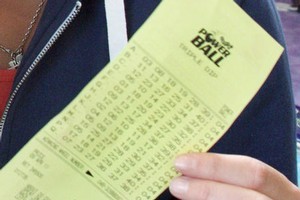 There is excitement in Dannevirke this morning where one of last night's two winning Powerball tickets was sold, winning $17.6 million.
"Just spoke to a shocked winner", read a tweet from NZ Lotteries.
"They bought their ticket in Dannevirke. They have asked for privacy so no more info."
The town's New World supermarket owner Gary Hassler says it is a big deal for the store and the town. He thinks it will be difficult for the winner to keep the secret if they are local.
- NEWSTALK ZB, NZ HERALD STAFF