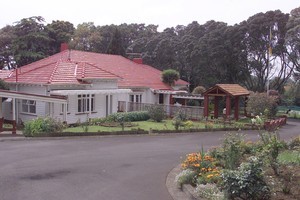 A group of Chinese investors are understood to be the main contenders hoping to buy the Tongan royal residence in Auckland.
It is understood they have hired a lawyer after legal moves from a group of New Zealand-based Tongans to stop the selling of the property.
One of the lawyers representing the group, Joel Fotu, said the Chinese investors had hired a lawyer after the group took out a caveat on the property to stop the residence being sold.
The group believes the residence, worth around $9 million, was bought by and for the Tongan people and is not the King's to sell.
However, the King, supported by the Tongan Prime Minister Feleti Sevele, says the residence is the property of the royal family as it was bought out of their own pocket.
Mr Fotu said the constitution of Tonga "basically says that he can't sell things like the palace and other assets [because] he has inherited it".
A court hearing in the High Court at Auckland in late June will determine whether the residence can be sold.
Known as 'Atalanga, the Epsom property was bought by the late Queen Salote - the King's grandmother - in 1952 to house Tongan scholarship students studying in Auckland.
Many protests have been held outside its iron gates. In one, a car was set on fire outside the property before it was driven into the gates.
The King's father, Taufa'ahau Tupou IV, often stayed there. When he died in 2006, his body lay in state at 'Atalanga before it was flown to Tonga for a traditional royal funeral.
Bayleys real estate is advertising the property.