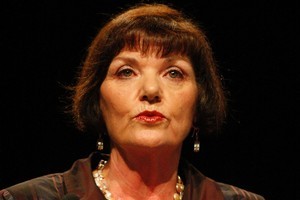 Minister of Education Anne Tolley has reasserted a Government order for secondary principals to toughen up on school bullying.
The Minister spoke to the Secondary Principals' Association this morning at a meeting in Napier.
The meeting followed a government letter being sent to every school board expressing concern over recent reports of extreme bullying.
Association president Patrick Walsh said Ms Tolley told schools they needed to keep students safe.
"The Minister reminded principals that schools need to be safe places for students and that Boards of Trustees and principals need to work through their policies to ensure that they actually work on the ground to ensure the safety of students."
The Ministry of Education will also be sending out new guidelines on searching students for drugs and weapons at schools.
Mr Walsh said schools have been waiting a long time for those new guidelines.
"It will empower schools at least on the issue of searching students for drugs and weapons and that will require an amendment to the act but principals are looking forward to that," he said.
Schools would be able to give feedback on the new guidelines, before changes were made, Mr Walsh said.
- NEWSTALK ZB