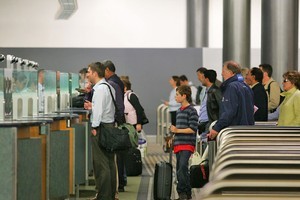 A new agreement announced today will mean stronger border security and faster processing times for genuine travellers, Immigration Minister Jonathan Coleman says.
The agreement, between New Zealand and Canadian immigration authorities, is part of a Five Country Conference (FCC) biometric programme between New Zealand, Canada, the United States, Australia and the United Kingdom.
Officials would now have greater tools to detect identity fraud and process genuine travellers faster by checking fingerprint details with Canadian counterparts, Dr Coleman said.
Immigration New Zealand (INZ) signed similar agreements with Australia and the United Kingdom last year.
"Organised crime groups and illegal migrants are increasingly using identity and passport fraud to evade detection," Dr Coleman said.
"The FCC agreement provides greater confidence that non-genuine immigration cases will be refused through the improved detection of fraudulent identity and immigration claims."
The fingerprints of asylum claimants and people awaiting deportation who refuse to provide identity information may be checked.
Dr Coleman said the protection of personal information was important to all countries involved and arrangements would conform with the privacy acts of each country.
- NZPA