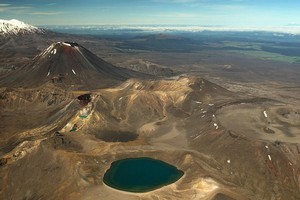 An Australian national has been hospitalised with a fractured leg after a rock crashed into him while he was hiking on Mt Ngauruhoe in the Tongariro National Park today.
The Sydney man, who has been living and working in Auckland for the last eight months, was hit in his calf by a boulder that had been dislodged above him, Taupo Rescue Helicopter spokesman Nat Every said.
He had been hiking with a group of people when the incident happened at mid morning.
Though he had tried to avoid it, the rock glanced off another obstacle at the last moment and hit him, Mr Every said.
The man suffered a serious leg fracture and was flown to Rotorua hospital.
- NZPA