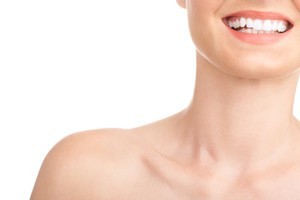 A public hearing on rules around the use of hydrogen peroxide as a dental whitener is expected to advance moves to stop pharmacies and other shops selling some over-the-counter products.
Tooth whiteners which release more than 3.6 per cent hydrogen peroxide are likely to be the main target of such bans.
The Environmental Risk Management Authority (Erma) will stage the hearing in Wellington on April 12 as it investigates whether such sales should be only be "under the direction of a qualified dentist".
Officials at the Dental Council and the Ministry of Health asked for two of the standards for use of hydrogen peroxide in dental whiteners to be changed, after some specialists said children and teenagers were wearing teeth-whitening strips on the way to school, and teenagers were abusing the bleaches at home through excessive use.
Hydrogen peroxide can cause localised irritation of gums and tooth sensitivity.
"Excessive use may cause more severe effects, such as surface changes to the enamel, possible damage to teeth and structural repairs," Erma said.
It has recommended that a warning be included on over-the-counter tooth whiteners containing or releasing 0.1 per cent to 3.6 per cent hydrogen peroxide, and that consumers should not use them more than three times a month.
The Health and Disability Commissioner's office backs the recommendations because of the potential risk of harm from the products.
Erma officials have said the potential for increased internet sales of the bleach may limit the effectiveness of a ban, but more effective risk management is appropriate.
They note there might be "significant" adverse effects on non-dental teeth-whitening businesses, and some economic costs to other businesses.
One company which has made submissions on the risk, Arrow Pharmaceuticals, said it considered irritation and tooth sensitivity from use of the bleach as "minor and reversible", and another company, Teeth Whitening Associates, claimed that another bleach used by dentists, carbamide peroxide, broke down to a carcinogenic chemical, urethane.
Unlimited amounts of the bleaches are allowed in whitening products sold over-the-counter in the United States, but Britain, Japan and Greece all strictly limit the bleach levels in the products and block over-the-counter sales. There appears to be no specific legal restrictions in Australia.
- NZPA