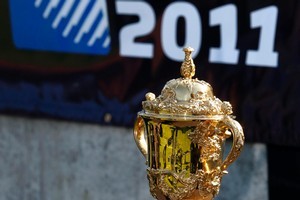 Four tickets to the Rugby World Cup final and $25,000 are on offer for the person who comes up with the best way to welcome visitors coming to New Zealand for the tournament.
The competition, run by tournament sponsor ANZ, would help showcase New Zealand to the world during the event, ANZ retail managing director Kerri Thompson, said.
"Ideas could be anything from serving up a stadium sized pavlova or releasing the world's biggest party popper from Mt Ruapehu," Ms Thompson said.
- NZPA