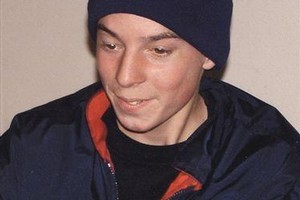 The mothers of two young people killed by speeding drivers are calling for tougher penalties.
Margaret Upson's son Steven was 16 when the car he was in crashed at speeds of up to 170km/h in 2005. Three others also died in the incident.
"I still relive that morning," she said. "My husband woke me up and said, 'there's been a terrible car accident, where's Steven?' I told him Steven was fine and was staying with a friend."
As her husband tried to ring Steven's cellphone the police knocked at the front door. She said she knew immediately her son was dead.
Margaret supports more mobile speed cameras. "I don't think the police move them around enough."
She also wanted a reduced tolerance to speeding all year, not just at holiday periods.
Nelson woman Debbie Ashton, 20, was killed by a speeding driver in December 2006.
Her mother Judy said the driver, who was sentenced to 5 1/2 years for manslaughter, was doing 112km/h in a 45km/h zone.
She said speeding drivers should face instant disqualification.