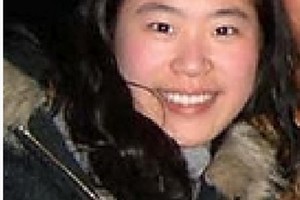 The Chinese Embassy has asked the Government to give special compensation to Chinese families who lost children in last month's Christchurch earthquake.
But Tertiary Education Minister Steven Joyce told Radio New Zealand it was difficult within New Zealand's legal framework to provide special compensation to Chinese families who lost their sole bread winner in the magnitude 6.3 earthquake.
Because of China's one child policy New Zealand should make special arrangements for added economic assistance, on top of provisions like ACC, Chinese Embassy disaster relief head Cheng Lei said.
So far, seven Chinese students have been identified as killed in last month's earthquake, and more than 20 are missing.
About 70 foreign students were enrolled at the Kings English Language School in the destroyed Canterbury TV building.
Mr Lei said there was a very notable difference between Chinese families and other foreign families, which needed to be taken into consideration when providing compensation to families who lost their only child.
"You can expect how lonely, how desperate they are... not only from losing loved ones, but losing almost entirely the major source of economic assistance after retirement," he told Radio New Zealand.
He said they did not want to break the code of conduct within the legal framework of New Zealand, but hoped this very special case would be taken into consideration.
"And if possible can (the Government) make arrangements in terms of economic assistance.
"We think this is not only a great consolation for the Chinese family member of the victims but also a demonstration of the importance the New Zealand Government attaches to the Chinese international [students]," he said.
Tertiary Education Minister Steven Joyce said he recognised it was a very special case - as it was for every family who lost a loved one in the earthquake.
However, it was hard within New Zealand's legal framework to provide that sort of compensation.
There were a number of compensation funds that were paid to all families.
"If you take the insurance, the ACC, and also what Red Cross is doing, these are not going to ever meet the loss of what is required, but these aren't inconsiderable sums," he said.
The New Zealand Government was doing their absolute best, he said, but it was too early to say what would happen.
"In the future there is a fair bit of water to flow under the bridge."
- NZPA