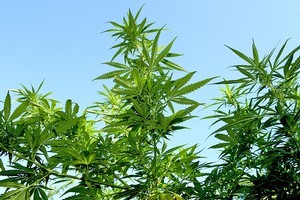 A two-week cannabis operation in the Hawke's Bay has resulted in the seizure of about $45 million worth of cannabis plants and more than 60 arrests.
Police had recovered about 12-13,000 plants and five firearms in the annual operation, which involved property searches and arrests in the Hawke's Bay area, Detective Senior Sergeant Mike Foster told NZPA.
A mature plant could fetch about $3500.
"It certainly takes lot of cannabis off the street, certainly in monetary terms as well, so we're very pleased with that result."
Those arrested were facing charges including cultivating cannabis and firearms charges.
The plants had been discovered through intelligence gathered in the last three to four months, Mr Foster said.
Most of the plants had been grown outdoors, some were grown hydroponically,
The number of plants seized was up on last year, Mr Foster said.
More than 10,000 plants were seized in last year's operation and 47 people were arrested. The growing season runs from about October to April.
- NZPA