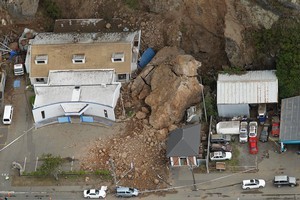 The Government is planning for 1000 temporary housing options such as cabins and motorhomes to be established in Christchurch over the next few weeks.
Thousands of homes were damaged or destroyed in last month's devastating earthquake.
Housing Minister Phil Heatley is looking at public land such as parks, sportsgrounds and reserves for the homes because they have the facilities needed, such as water and sewerage.
Mr Heatley said he does not know exactly how many people are going to need the temporary and semi-permanent housing at this stage.
"But what we're planning in the next couple of weeks is 300 of these homes and then another 700 coming on stream and then we've got a programme going forward depending on what the demand is.
"So initially, we're looking at 1000 in the next few weeks," he said.
- Newstalk ZB