We remember the people who lost their lives in the Christchurch earthquake. Learn more and share your memories and thoughts.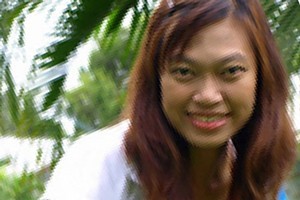 Siriphan Wongbunngam, 27, from Nakhon Pathom in Thailand, was a nurse who was studying at the King's Education language school.
Her death as a result of the earthquake was confirmed by police on March 8, 2011.
Siriphan came to New Zealand with the hope of furthering her career by learning English.
Friend Pattramon Kaewpromrerk said she knew Siriphan had died after dreaming about her following the earthquake.
She said Siriphan loved travelling and taking photographs.
"She loved nature and she had a lot of friends - she liked to go out, and never forgot her friends' birthdays. I miss her very much."
Sister Kanutchada Wongbunngam asked friends on Facebook to pray for her sister when she learned she had been caught up in the earthquake.
Miss Kaewpromrerk said it had been difficult not knowing what had happened to her friend.
"I dreamed about her [four] days ago - before they found her body.
"I knew then she was gone. I didn't want to believe it, but I know she just came to say goodbye."