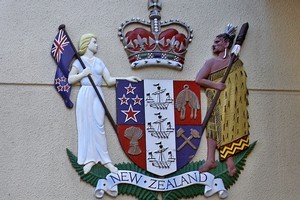 A Whanganui man was today jailed for life with a minimum non-parole period of 17 years for kicking to death his partner's two-year-old son.
Rikki Ngatai-Check, 23, was sentenced in the High Court in Wellington after earlier being found guilty of murdering Karl Perigo-Check in October 2009. He had been in a relationship with the toddler's mother, Lilah Terelyn McGregor, 31.
Ngatai-Check admitted causing the internal injuries and bleeding from which Karl died but his counsel argued he was guilty of manslaughter rather than murder.
Ngatai-Check was described in court as a cousin of the boy's father Karl Check, who was sentenced to life imprisonment with a non-parole period of 15 years for the 2007 murder of two-year-old Jhia Te Tua.
She was killed in her home during a driveby shooting in Whanganui. It followed an altercation between the Mongrel Mob and Black Power gangs.
- NZPA