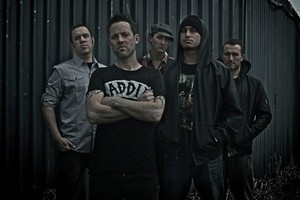 Reunited members of award-winning Kiwi band Blindspott are going to court to keep their name.
Four of the five members have issued proceedings in Auckland District Court to determine if they can use the name after estranged drummer Shelton Woolright apparently claimed a stake in it.
After the band broke up in 2007, Woolright went on to start his own band, I Am Giant, which released its debut EP two years later.
The UK-based group was still enjoying success and Blindspott lead singer Damian Alexander said Woolright should allow his former bandmates - whose 2002 debut went triple platinum in New Zealand - to keep going under its original name.
Before a headlining performance at the Homegrown music festival in Wellington's last night, the band said attempts to reach "a resolution of any goodwill" had failed.
Alexander said he and fellow band members, Marcus Powell, Gareth Fleming, Karl Vilisini and Tristan Reilly, were taking court action "reluctantly".
"It sucks actually. We're doing this for the love of the music and for our fans. I've had fans stop me in the street and ask when we'll start making music again.
"A lot of our fans have used our music to be able to get through tough times in their lives. We want to keep contributing to New Zealand in some way, it's very humbling and we just want to keep doing it."
While performing as Blindspott last night, the band has had to take "a temporary measure" of releasing its single under another name, Blacklist.
Alexander said the band was eager to get the single, From the Blindspott, which was released at last night's show, out to fans and couldn't wait for the dispute to be resolved.
Proceeds from band T-shirt sales at Homegrown would go to the Christchurch Relief Fund.
The band's case has been set down for hearing in Auckland District Court on March 24.
Woolright could not be contacted for comment.
FREE MUSIC DOWNLOAD
To download the debut single of Blacklist, formerly Blindspott, for free, text Black to 5843.
Visit their website www.blacklistmusic.co.nz to enter a competition to contribute to the new music video.