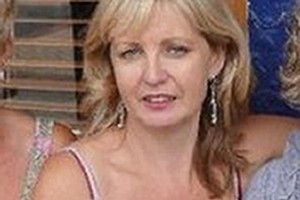 The brother of a Christchurch earthquake victim says he accepts the decision of authorities to switch the focus of rescue efforts in the central city to recovery of bodies.
Maurice Gardiner was speaking after Civil Defence boss John Hamilton announced this afternoon that he, search and rescue experts and police and fire chiefs believed there was no chance there could be any more survivors from the magnitude 6.3 quake which struck the city nine days ago.
The death toll today stood at 161, with police expecting it to reach 220 when all bodies have been recovered. Seventy people were rescued in the 25 hours after the quake struck at 12.51pm, but there have been no survivors since then.
Mr Gardiner's sister, Deborah Manning, is one of those who is still missing. She worked in the Canterbury TV building, where most of the fatalities occurred.
"I am absolutely happy with the decision," Mr Gardiner told NZPA. "At the end of the day, they (the search and rescue teams) are the ones that have to do the searching ... they are the experts.
"For me personally, I'm happy that we are pursuing this new area.
"Obviously I would like my sister back with us, (but) at this stage it's not to be."
On the hopes of finding his sister alive, Mr Gardiner noted that Mr Hamilton and others had not ruled out a miracle.
"It hasn't extinguished hope for them, they've said that miracles can happen... so I'm going along with what they say."
"If they still believe that, I still believe that."
Mr Gardiner, who with other members of Ms Manning's family has set up a trust for her children Elizabeth and Kent, said he had not yet a chance to speak about the recovery decision with his family.
The victims' families were informed of the decision this afternoon and Mr Hamilton announced it at 3pm, saying he did so "with considerable sorrow and some personal frustration".
"We now face the reality that there is no chance that anyone could have survived this long, and efforts have to shift to the recovery of loved ones and their return to their families," he said.
"We cannot ever rule out the possibility, however small, of a miracle survivor and all sites will be treated accordingly. However, we need to be realistic and we need to help families through what is now a grim reality."
- NZPA