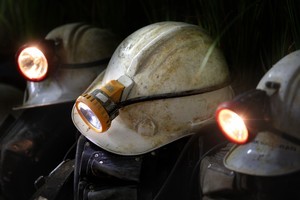 The families of the 29 men killed in the Pike River mine disaster will each receive a minimum of $190,000 from the Pike River Disaster Relief Trust.
The trust met on March 1 to decide how to allocate donations received after the 29 miners and contractors were killed when the Pike River mine exploded on November 19.
As well as the $190,000 donated to each family, families with legal dependants of the 29 men killed would also receive $15,000 per dependant, trust chairman Greymouth Mayor Tony Kokshoorn said.
Funds would be distributed into individual trusts established by the families, and the family had discretion to decide who the individual beneficiaries would be.
However, the trust would insist on family trust deeds which protected the interests of dependents of the 29 men, Mr Kokshoorn said.
The trust has officially ended its fundraising efforts.
This week's Crusaders v Waratahs match, which was to fundraise for Pike River, will be endorsed by the Trust to be directed to the Canterbury earthquake relief effort, Mr Kokshoorn said.
- NZPA